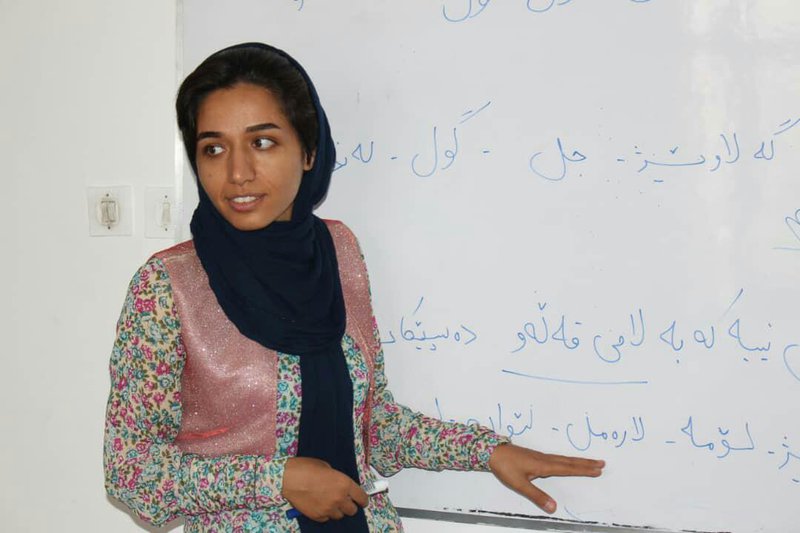 Kurdish language teacher Zahra Mohammadi turned herself in on Saturday after she was sentenced to five years in prison by Islamic Revolutionary Court of Sanandaj.
Iranian Security forces arrested Mohammadi on 23 May 2019. She was interrogated for her cultural activities, including Kurdish language teaching.
On 16 February 2020, Branch 1 of the Islamic Revolutionary Court of Sanandaj sentenced Mohammadi to 10 years in prison on charges of "forming groups and societies with the aim of disrupting national security".
Later, Branch 4 of the Court of Appeals in Sanandaj dropped the sentence to five years. Last week, authorities asked Mohammadi to turn herself in to serve her sentence.
Mohammadi was the director of the Nozhin Socio-Cultural Association.
The organization published a post on their Instagram account on January 2, saying that "after many efforts to overturn Zahra Mohammadi's unjust sentence in the Court of Appeals and the Supreme Court, and with appeals for the application of Article 477, unfortunately, the sentence was once again imposed by the Chief Justice of Kurdistan province and sent to the Enforcement of Judgments Office of Kurdistan province."
Ethnic minority groups in Iran, including Kurds, Arabs, Balochis and Azeris , are disproportionately detained and more harshly sentenced for acts of political dissidence, according to a July 2019 report by the United Nations Special Rapporteur on Human Rights in Iran.