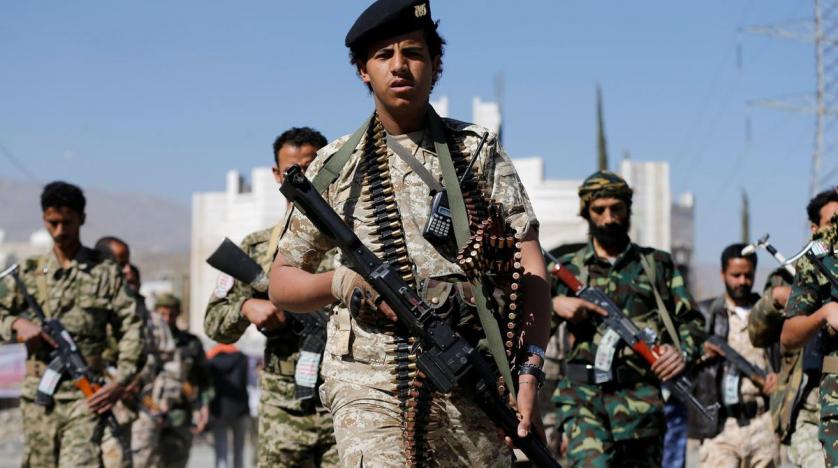 Iran's role in Yemen remains destructive in the war-torn country for nearly seven years, a US official said according to Asharq al-Awsat.
Speaking to a group of reporters in Riyadh on Wednesday evening, the US official, who requested anonymity, confirmed that UN Security Council resolution 2216 is the primary framework for dealing with the Yemeni crisis despite the difficulty of implementing it on the ground.
"I know that it is difficult to implement in reality, but we have to ask: How can an armed militia, as the Houthis operate in Yemen, participate in the peaceful phase," said the official cited by the news agency.
"This issue can be dealt with when we reach the negotiation, and our efforts are focused on bringing the parties together to negotiate," he added.
When asked about Iran's role in Yemen, the official said: "We did not see any positive role in the conflict for Iran."
"Instead, it chose to fuel the conflict, and therefore the US feels the importance of quickly resolving the crisis, as a result of the pressure imposed on the Yemenis."