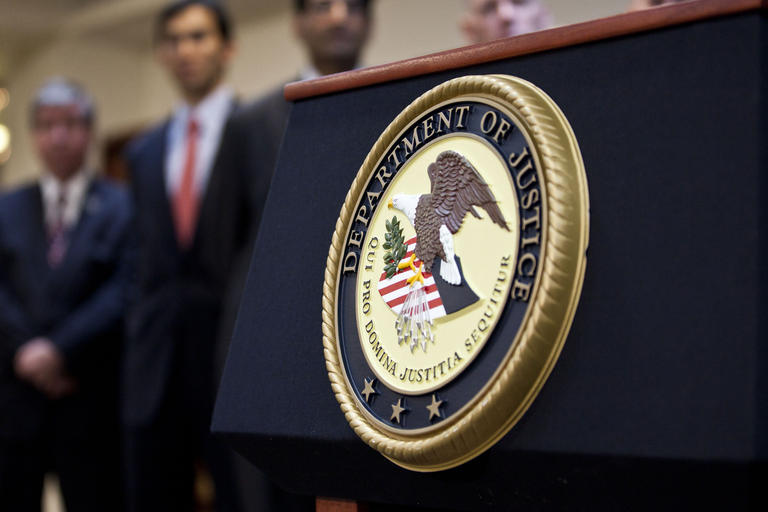 US Department of Justice announced on Friday that it has pleaded an Iranian national guilty of sending "sensitive technology" to Iran despite the sanctions.
Negar Ghodskani, a 40-year-old Iranian woman, appeared in US district court in Minneapolis and was found guilty, "for her participation in a conspiracy to illegally export controlled technology from the United States to Iran."
Ghodskani was formally charged on Dec. 8, 2015 and arrested two years later in 2017 in Australia. Her first appearance in the court was on July 22, 2019.
According to the Justice Department's report, from 2008 until 2011, Ghodskani was an employee of a Tehran-based telecommunication company of Fanavar Moj.
"In 2009, GhodKani along with her co-defendant Alireza Jalali and others, established Green Wave Telecommunication, Sdn Bhn, (Green Wave), a company located in Kuala Lumpur, Malaysia, that operated as a front for Fana Moj," the report said.
"As part of the conspiracy, Ghodskani falsely represented herself as an employee of Green Wave to U.S. companies in order to acquire export-controlled technology from the United States. To accomplish these acquisitions, Ghodskani, Jalali and others concealed the ultimate destination and end users of the exported technology," it added.
According to the report Fana Moj was sanctioned by the United States Department of the Treasury in 2017 for providing financial, material, technological or other forms of supports to the Iranian Revolutionary Guard Corps (IRGC).