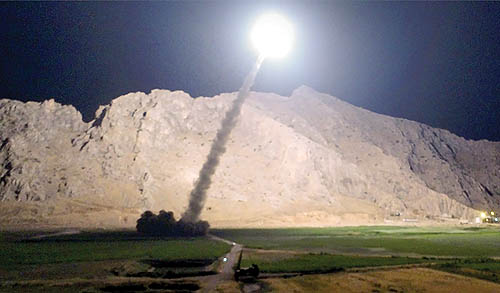 Inefficiencies and disadvantages of the Islamic Republic's regime in political management and systematic violations of human rights and national and religious rights as well as social crises and the spread of poverty and unemployment, which indicate the economic collapse, is clear.
Meanwhile, the new problem is the cost that the Kurdish people have to pay due to the ineffectiveness of the Islamic Republic's war machine and the hatred of the regime.
Kurdistan, Kermanshah, and Azerbaijan and Ilam, have now become rocket-propelled and throwing the Islamic Republic's hatred. And people every day have to pay the cost of the mines of Iran-Iraq war and missiles.
The latest crime, landing and blasting of two missiles launched by the Islamic Revolutionary Guards Corps is due to technical defects in Kermanshah province.
It is clear that the ineffectiveness of the Islamic Republic's car war machine will have very bad results for the human and geopolitical populations of Kurdistan.
We all remember the radioactive leak of the Chernobyl nuclear power plant in the former Soviet Union and the pollution and death of a large part of the geography and population.
We, the undersigned, warn international communities and ask international organizations to note that the Islamic Republic of Iran is turning Kurdistan into an indirect field of hatred.
The lives of millions of Kurds in Kurdistan are in serious danger.