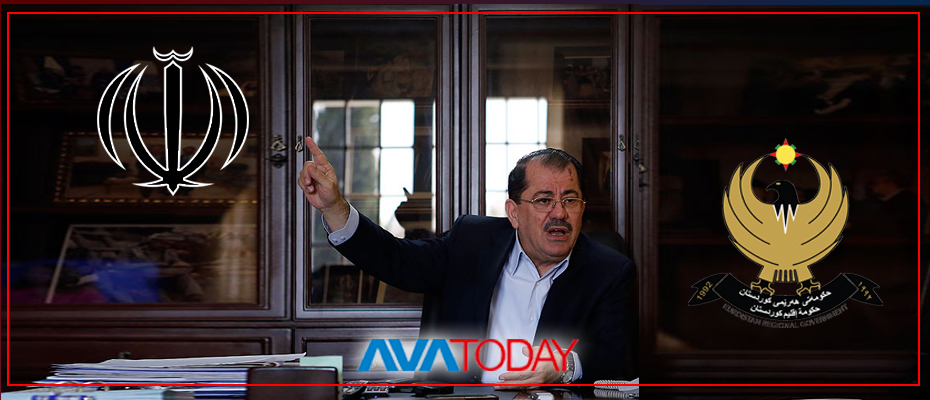 Nazim Dabagh, KRG representative to Iran on Monday condemned the US sanctions on Iran and said that US President Donald Trump is "a crazy businessman."
"We (KRG) condemn US sanctions against Iran," Dabagh said in an interview with Iranian Ana news agency. "I believe that Trump is a crazy businessman, I mean he looks at everything in financial term."
According to Dabagh, KRG must put the interest of its neighboring countries on priority.
Trump withdrew on May 8th from Iran Nuclear deal, implementing international sanctions against Tehran.
Dabagh mentioned that before the nuclear deal was signed and when the world sanctioned Iran, "KRG, part of its policy, remained as a friend with Iran."
"History has proven that countries like US, UK, and France came to the region only for their own interests," Dabagh criticized the West.
The United States announced new sanctions on Iran on Tuesday targeting Tehran's purchases of U.S. dollars, metals trading, coal, industrial software and the auto sector.  
Right after the announcement, Iraqi Prime Minister, Haider al-Abadi said that Iraq is not happy with the sanctions but "will abide by them to protect its own interests."
Dabagh said that US and Saudi Arabia have played a role in Abadi's policy regarding US sanctions on Iran, adding that "Abadi wants to be the prime minister again, so he must be direct and firm regarding US policy."
Dabagh concluded his interview, saying that Iraqi Gov't must avoid entering a war against neighboring countries, especially Iran because "without Iran's help, ISIS would capture Baghdad and KRG."