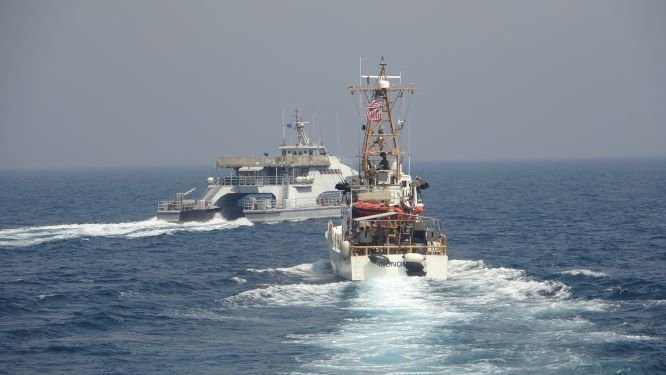 Iran's Revolutionary Guard seized two Greek oil tankers on Friday in the Arabian Gulf, officials said.
The move appeared to be retaliation for Athens' assistance in the US seizure of crude oil from an Iranian-flagged tanker this week in the Mediterranean Sea.
The US said earlier that the Iranian cargo was a violation of international laws and the regulations of the sea, according to local media.
The crude oil cargo of an Iranian-flagged tanker that was stopped in Greek waters last month has been seized and is being transferred to another vessel following a request from the US, a Greek official said on Thursday.
Iran's Friday raid marks the first major incident at sea in months as tensions remain high between the country and the West over its nuclear deal with world powers.
The Guard issued a statement announcing the seizures, accusing the tankers of unspecified violations.
Nour News, a website close to Iran's Supreme National Security Council, warned earlier that Tehran planned to take "punitive action" over Greece helping the US in seizing Iranian tanker.