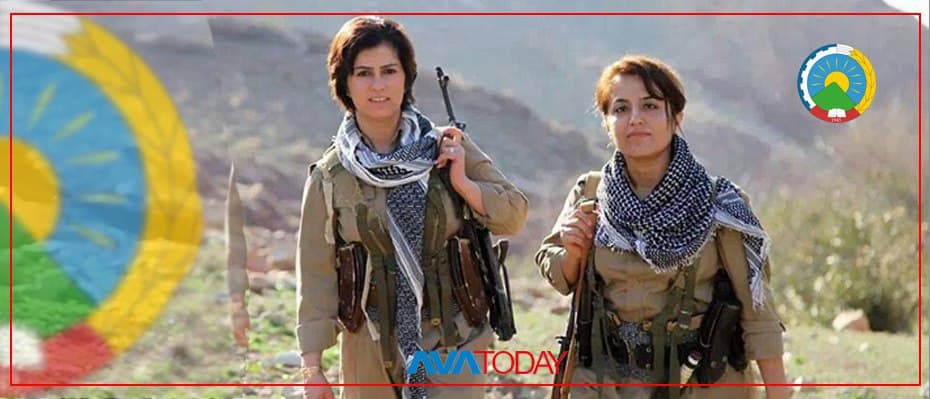 Hengaw Human Rights Organization announced in its annual statistics that at least 50 people were killed as a result of clashes between Kurdish forces from opposition parties based in Iraqi Kurdistan and Iranian Revolutionary Guard Corps (IRGC) in 2020.
According to the report at least 23 confrontations happened in Iranian Kurdistan during 2020, 10 cases less compared to 2019.
"17 IRGCs, police and Basij members were killed during the clashes as well as 12 members of Kurdish parties," the report says.
Hengaw also revealed that a member of Kurdistan Free Life Party (PJAK) was captured by IRGC.
Based on the report, the highest number of clashes happened in Kurdistan province (Sine), by 13 out of 23 confrontations. The last 10 combats took place in West Azerbaijan Province (Urmia).
"10 clashes erupted by IRGCs with PJAK and its ally Kurdistan Workers Party (PKK) guerrillas, Six others happened between the Kurdistan Democratic Party of Iran (KDPI) and groups affiliated with this party (Zagros Eagles) and the Revolutionary Guards," the report says.  No group has claimed responsibility for the last 7 clashes, which Hengaw says they erupted between "groups close to KDPI and PJAK."
"11 PKK and PJAK guerrillas and a secret PJAK member were killed. One guerrilla was captured during the clashes," the statistic shows.
 PKK media confirmed five of the clashes.
The report also revealed that "at least 10 PJAK guerrillas were killed in the mountainous heights of Sulaymaniyah province in the Iraqi Kurdistan region due to the bombardment of Turkish Army."
The report also pointed out that IRGCs targeted Iranian Kurdish opposition parties in the mountains between Iranian and Iraqi Kurdistan with artillery 16 times in which a civilian from Iraqi Kurdistan Region was wounded.