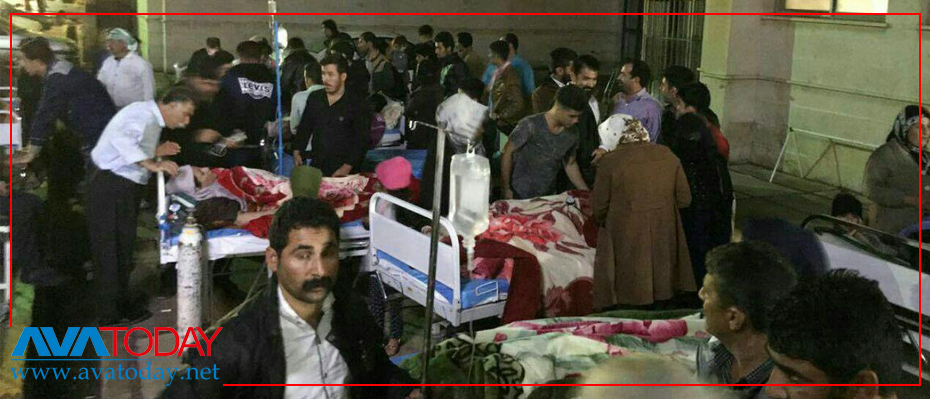 Local activists in the Iran's Kurdish province of Kermanshah told Avatoday that the number of people hurt by the magnitude 6.3 earthquake on Sunday night estimated at least 530 and 12 others were dead.
No official report on the number of causalities is so far published. Avatoday cannot independently confirm the number of human causalities. 
A strong earthquake hit Iranian Kurdish region of Sarpole Zahab and Kermanshah on Sunday night, the US Geological Survey said Sunday.
Morteza Salimi of Iran's Red Crescent told Iranian local media that 171 people were injured, most of them slightly.
Videos on social media showed people in the region rushed into the hospitals, mostly by their own cars. The State's official media previously said six rescue teams were deployed after the quake and the army and the country's Revolutionary Guards were joining the forces.
Local activists denied the presence of any rescue teams in the area. 
Avatoday's correspondent said people themselves are helping the victims. Kermanshah provincial Governor Houshang Bazvand said that there were injuries and some of them hospitalized.
Iran's western Kurdish province of Kermanshah struck by a magnitude 7.3 earthquake last year. Thousands died and ten thousand more lost their homes as a result of last year's earthquake, many of them remained in tents since then.